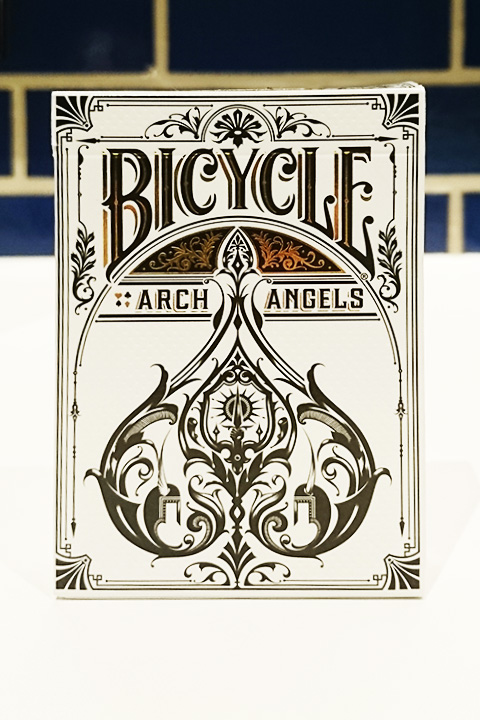 Archangel deck
This deck is important to me because it is my current favourite deck in my collection. The card holder features
intricate black lining, with also Gold shiny material on it, giving it a sleek design.

The reason why it is my favourite deck is because of the amazing black and white card back, and the unique Joker.